Ball Pit!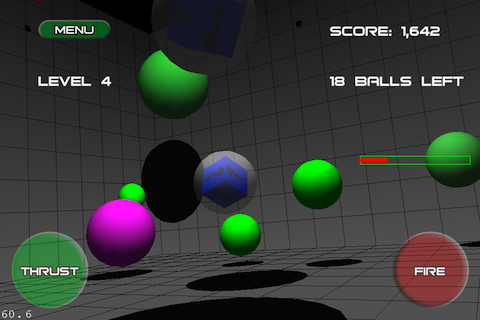 Ball Pit is an immersive 3D game. It's best played standing up, because you have to be able to spin around to see everything that happens around you. Ball Pit only works on iPhone 4 or later, 4th-generation iPod Touch or later, or the iPad 2 or later; it needs the gyroscope to tell which way you're looking.
Version 2.1 has been released!
Version 2.1 adds support for the iPad 2.